Jinan in Shandong province has adopted 3D facial recognition technology in its Metro Line 1 on April 1, the first in China.
The 3D facial recognition technology-empowered gate of Metro Line 1 in Jinan, Shandong province [Photo/Official WeChat Account of szchtf]
Passengers can simply face a verification device at the 3D facial recognition technology-empowered gate and pass through within two seconds, after uploading their facial information via an app on their smart phone. The verification device can distinguish the fraudulent use of photos, videos or masks, while the error rate is said to be only one in 1 million.
The 3D facial recognition technology-empowered gate is equipped with a built-in 3D camera produced by Orbbec, a Shenzhen based company specializing in 3D sensing and artificial intelligence. The camera can collect 3D facial features, which will be cross-checked with the recorded information in the system, and it will allow entry upon validation.
With the application of 3D facial recognition technology, the gate can allow entry of 30 to 40 passengers per minute, a big boost for promoting operational efficiency, stated a staff member of Jinan Metro.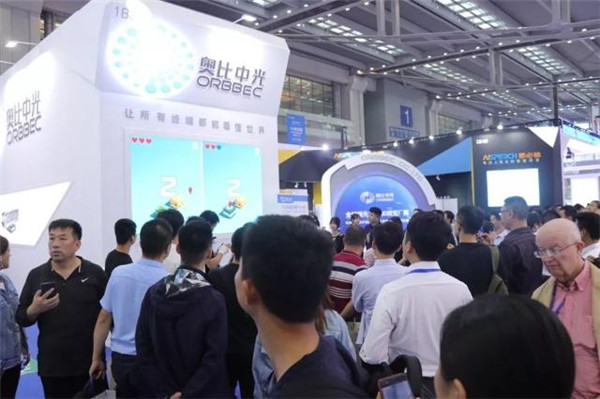 Orbbec takes part in the 2018 China Hi-tech Fair, and it is widely praised by consumers and manufacturers. [Photo/Official WeChat Account of Orbbec]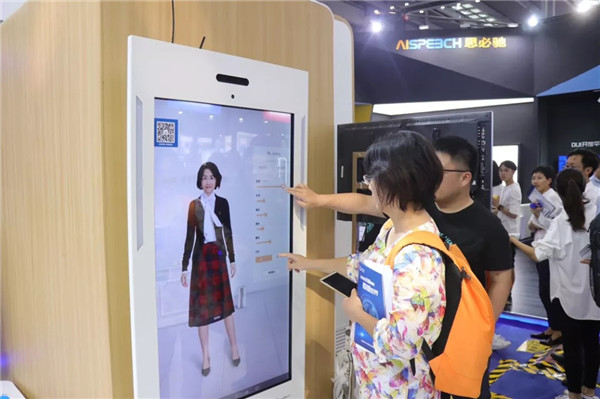 The 3D virtual dressing mirror of Orbbec is displayed at the 2018 China Hi-tech Fair. [Photo/Official WeChat Account of Orbbec]