The cradle of invisible champions, the birthplace of craftsman spirit, the capital of creativity, the capital of design... they all have the same label: Europe. According to the Global Innovation Index published by the World Intellectual Property Organization, there are 7 European countries among the top 10 countries in the global innovation index in 2020. The spirit of research development and innovation has been injected into the genes of European companies. This land has nurtured many small and medium-sized enterprises that are deeply engaged in the research and development of new technologies and have mastered so many core technologies. With the official launch of the EU's "Horizon 2020" plan in 2014, it has greatly stimulated the vitality of European scientific research resources. In 2020, General Secretary Xi Jinping emphasized in his speech at the 40th anniversary celebration of the establishment of the Shenzhen Special Economic Zone that "Increase investment in basic research and apply basic research, take the advantages of Shenzhen's in-depth integration of industry, academia, and research, and actively integrate into the global innovation network." This speech has led the way for coordinating development of Shenzhen high-tech industry and European innovation and technology.
At the China Hi-Tech Fair 2020 (CHTF), more than 30 innovative European companies will show at the "Europe High Tech Focus" with their latest scientific and technological achievements. "Europe High Tech Focus" delegation gathers innovative technology companies from Germany, Switzerland, Austria, Portugal, Spain, Netherlands, Luxembourg and other countries to showcase their cutting-edge technology and innovative products. They can participate in online interactive exchanges of enterprises, exploring diversified opportunities for cooperation through the technology platform of the China Hi-Tech Fair Remote Exhibition Center. It is fully opening a window of the cooperation between European innovation and technology and China advantageous industries.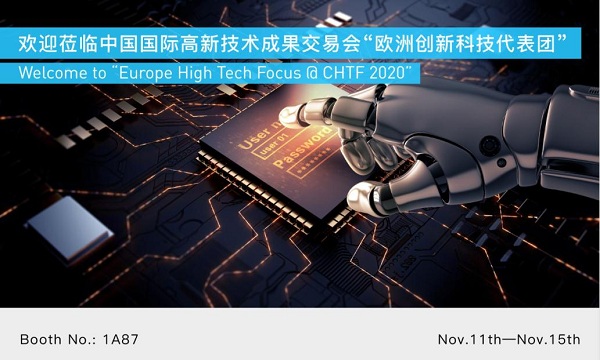 At the "Europe High Tech Focus," you will see BRUSA, a global pioneer in electric vehicle powertrain; ATOP, a world's leading hairpin winding motor equipment product; BRIGHT FUTURES, an digital industrial supply chain operation company; YIJIE, a smart traffic control system; Spintex, a kind of disruptive high-performance silk fiber and many other innovative products, technologies and technology-related solutions. These companies and projects are all in the fields of smart technology, covering smart manufacturing, new materials, smart connected cars, biotechnology, clean energy, future life and so on.
It is worth mentioning that BRUSA, a global electric vehicle powertrain pioneer company, to improve resource utilization efficiency as its mission, constantly innovate in powertrain, power supply, on-board charging, wireless charging, battery management systems, and core components of fuel cell powertrains. It developed the world's first wireless charging system (BMW 530e iPerformance), which was released in 2018. Its core technologies and products are widely adopted by world-famous car companies such as Mercedes-Benz, BMW, Volkswagen, Audi, Porsche, Volvo, Toyota, Honda, etc.

ATOP, from Italy, one of the few companies in the world that can produce hairpin winding motor equipment. It has more than 20 years' professional experience in the field of motor stator and rotor automatic production equipment. The hairpin winding technology developed by ATOP has the advantages of high power density, low cost, and good temperature performance. At the same time, it has established a developed international service network around the world, accumulating 400+ customers in more than 40 countries, and completed 600 automatic production lines and more than 2,700 stator and rotor winding machines through cooperating with customers.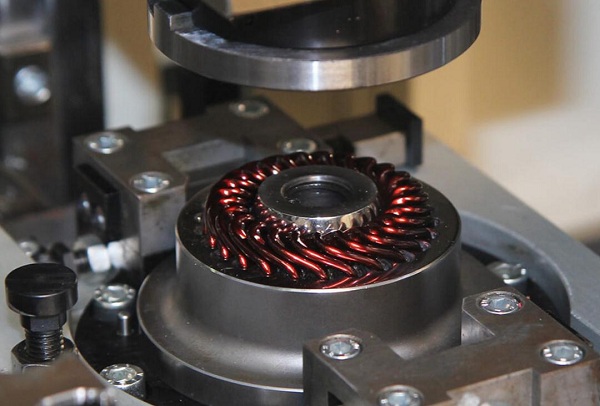 TUC, a Italy company, as the innovator of a new electric vehicle eco, they develop a standard modular connector which can fix, supply power and connect various functional modules such as seats, multimedia entertainment, dashboards and even coffee machines to the base of the car. For consumers, a car that can truly realize functional customization; for OEMs and parts manufacturers, the functional module interface provided by the company can perform unified and standardized management of the wiring harness of various modules, which is convenient for various functional modules plug and play, realize multi-mode and multi-task management at the same time.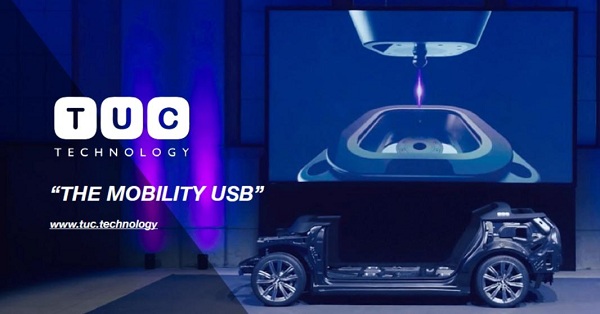 ARTIDIS, a Swiss company in the field of biotechnology, has independently developed nanomechanical sensors that can predict the possibility of metastasis of cancer cells in patients. This technology can distinguish between benign and malignant tissues within three hours by analyzing the physical characteristics of the captured tissues. In addition, this technology allows clinicians to define the aggressiveness of malignant tumors with very high accuracy based on the nanomechanical characteristics of cells. Nano probes can measure the physical properties of tissues, allowing doctors to predict the development of diseases by observing nanomechanical biomarkers. In addition, ARTIDIS technology is not limited to cancer, but can also analyze any living tissue.

In addition to innovative products and technologies, suppliers of relevant cutting-edge technology solutions will also be shown at the exhibition. For example, Capte, from Netherlands, with self-developed hardware, software and embedded connected devices, helps companies obtain data on their assets (buses, trucks, air quality stations, trams, industrial machinery), process and analyze them through cloud computing to realize the whole process management. The company's customers include large transportation companies such as Transdev and RATPDev. It also cooperates with local governments, foundries, first-tier suppliers, and service and construction companies.
This "Europe High Tech Focus" is co-hosted by the European Network of Research and Innovation Centers and Hubs (ENRICH), the European ACAL Industry Investment Group, Shenzhen Futian District Invest Promotion Administration, Jingrui (Shenzhen) Tech. Innovation Center Co Ltd, Shenzhen Securities Information Co Ltd, Shenzhen CIMC Industry and City Development Group Co Ltd, and supported by the Shenzhen Stock Exchange's innovative and entrepreneurial investment and financing service platform (V-Next). There are also a series of activities in "Europe High Tech Focus," such as B2B business cloud meeting and cloud signing of important strategic cooperation projects. All the events are designed to comprehensively promote the in-depth cooperation of Chinese and European enterprises in the industrial chain, and implement the mission goal of industrial chain layout around the innovation chain to promote the organic integration and application of production, education and research.
Please continue to pay attention to the "Europe High Tech Focus," more exciting and bright spots, waiting for you to discover!