A registration channel has been opened for the Information Technology (IT) Exhibition at the 23rd China Hi-Tech Fair (CHTF), which is scheduled to take place at the Shenzhen Convention & Exhibition Center's No 1 Hall in Guangdong province from Nov 17 to 21.
With an exhibition area of 30,000 square meters, the IT Exhibition is the largest professional product exhibition at CHTF, and is used as a platform to display the next generation of information technologies.
This year's exhibition will include four themed areas, namely artificial intelligence (intelligent driving included), smart manufacturing, smart homes, and IT sports health. It will cover fields such as chip technology, big data and cloud computing, information security, block chain, and the digital economy.
Special areas for anti-epidemic technologies and products, commercial 5G and the internet of things will also set up at this year's CHTF, as well as free exhibition areas for excellent innovative products.
In addition, technical forums and various matchmaking activities will be carried out for efficient exchanges and communications, along with release events for new products and new technologies.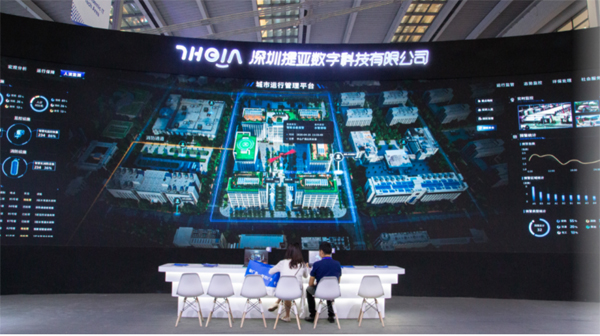 A large visual control screen is displayed by Shenzhen Theia Digital Technology Co Ltd at the 22nd CHTF's IT Exhibition. [Photo/WeChat account:szchtf]
Booth price at the IT Exhibition
1. Net booth: 2,450 yuan ($374) per sq m for A-class booth; 2,050 yuan per sq m for B-class booth
2. Standard booth: 24,300 yuan per 9 sq m for A-class booth; 20,300 yuan per 9 sq m for B-class booth
(The standard booth will be equipped with boards with company names, display shelves, two daylight lamps, carpets, two folding chairs, one table, and one outlet.)
Contacts
Organizer: Shenzhen Convention and Exhibition Center Management Co
Address: Office 1114, No 1 Hall, Shenzhen Convention & Exhibition Center, Fuhua Third Road, Futian district, Shenzhen, Guangdong province
Tel: +86-755-82848854 (Ms Zhang), +86-755-82848862 (Mr Chen), +86-755-82848851 (Mr Liao)
Cooperator: IDG World Expo China
Tel: +86-755-83663896 (Shenzhen), +86-10-65262650 (Beijing)
Fax: +86-755-83663926 (Shenzhen), +86-10-65260865 (Beijing)