1. China launches backbone of world's biggest internet test facility
The launch ceremony for the high-performance backbone of the Future Internet Technology Infrastructure, also known as FITI, was held at Tsinghua University on April 20.
FITI was constructed by 40 Chinese universities, based on Internet Protocol version 6 (IPv6) technology, said professor Wu Jianping from the Department of Computer Science and Technology at Tsinghua University. The core nodes of the high-performance backbone have been distributed to the 40 universities, in 35 cities across the country.
It is currently the largest internet test facility in the world and the first national major science and technology infrastructure project in the information field in China. It will provide an advanced and open test environment for the research and design of the future internet system.
2. China upgrades ground system for first-generation relay satellites
China recently completed an upgrade of the ground system for its first-generation relay satellite, the Tianlian I, according to the Beijing Space Information Transmission Center.
The four-year upgrade was successfully completed following maintenance downtime for the relay satellite's ground system.
The system upgrade marks a major advance for China in the space-based tracking, telemetry and controls sector.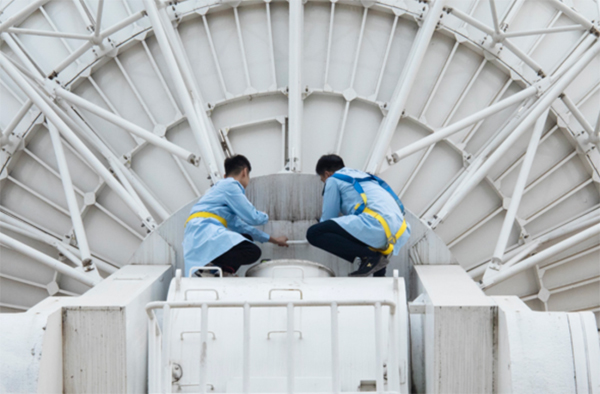 China completes an upgrade of the ground system for the Tianlian I. [Photo/WeChat account: szchtf]
3. First domestic closed loop nerve stimulator effective for epilepsy
The first epilepsy patient to receive China's first self-developed closed loop nerve stimulator implantation surgery was discharged from the Second Affiliated Hospital of Zhejiang University School of Medicine, on April 19.
After a month of close observation and comprehensive analysis of electroencephalograph data and clinical effects, the results were satisfactory, according to Zhang Jianmin, professor of the hospital's neurosurgery department. It is regarded as an important breakthrough in clinical translational research of the brain-computer interface, in the diagnosis and treatment of intractable epilepsy in China.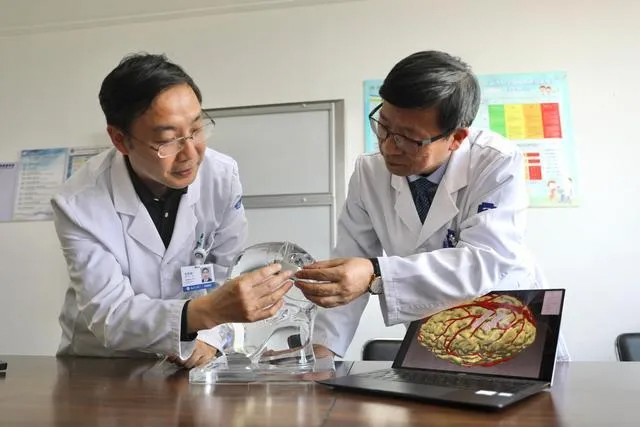 The first domestic closed loop nerve stimulator is proved effective for epilepsy treatment. [Photo/WeChat account: szchtf]
4. China makes breakthrough in cryogenic refrigeration technology
A major national scientific research equipment R&D project - for a liquid helium to superfluid liquid helium temperature zone large cryogenic refrigeration system - passed appraisal, a development recently announced by the Technical Institute of Physics and Chemistry of the Chinese Academy of Sciences.
It marked the point where China now has the ability to develop large-scale kilowatt-level cryogenic refrigeration equipment for liquid helium temperature (-269 C) and hectowatt-level cryogenic refrigeration equipment for superfluid liquid helium temperature (- 271 C).
5. Test of new shield tunneling machine a success
Synchronization technology of tunneling and assembling for a shield tunneling machine, self-developed by Shanghai Tunnel Engineering Co, recently underwent a successful test.
The first new-type shield tunneling machine is to be put into operation soon, which is expected to significantly improve construction efficiency.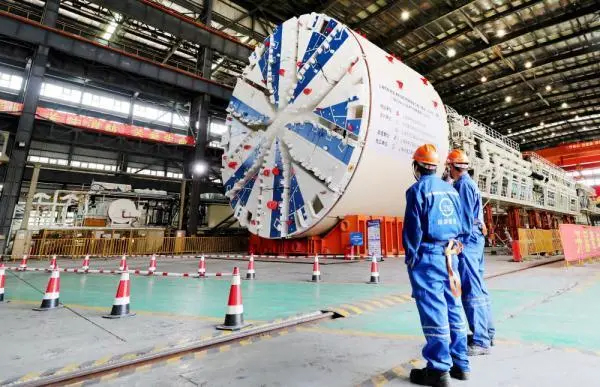 The shield tunneling machine, applying synchronization technology of tunneling and assembling, is to be put into use soon. [Photo/WeChat account: szchtf]