1. Widest bridge in Wuhan opens to traffic
Qingshan Bridge, which crosses the Yangtze River, was recently opened to traffic in Wuhan, capital of Hubei province. It is the 11th bridge in Wuhan to cross the Yangtze River.
The two-way bridge is 48 meters wide and includes eight lanes and another two emergency lanes on both sides, making it the widest bridge to cross the Yangtze River in Wuhan. The bridge tower is 279.5 meters tall, equivalent to a 100-story skyscraper, making it the highest A-shaped bridge tower in the world.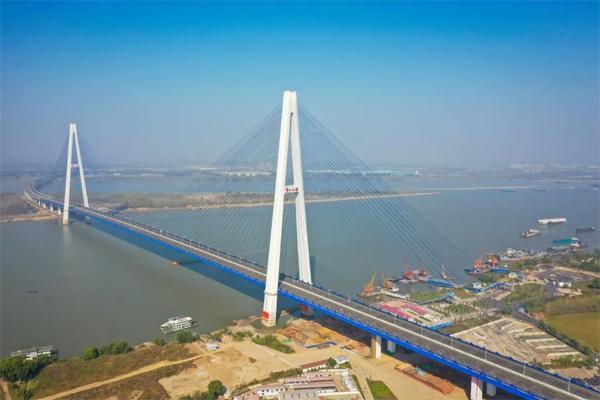 Qingshan Yangtze River Bridge. [Photo/WeChat account: szchtf]
2. New method discovered for preparing organic tin
Japanese scientists recently found a new way to prepare organic tin, which is a kind of metallic organic compound formed by the direct combination of tin and carbon.
The researchers excite tin-based anions with light, changing the state of the electrons and thus improving their selectivity and responsiveness. This method is helpful for the efficient synthesis of a variety of bioactive products, new drugs and functional materials.
3. China launches Yaogan-34 remote sensing satellite
China sent a new remote sensing satellite, Yaogan-34, into space from the Jiuquan Satellite Launch Center in Northwest China's Gansu province on April 30.
The Yaogan-34 satellite was carried by a Long March-4C rocket and successfully entered its planned orbit. It will be used for the survey of land resources, urban planning, confirmation of land rights, road network design, crop yield estimation, and disaster prevention and reduction. It will also provide information services for the construction of the Belt and Road.
It was the 368th flight mission of the Long March carrier rocket series.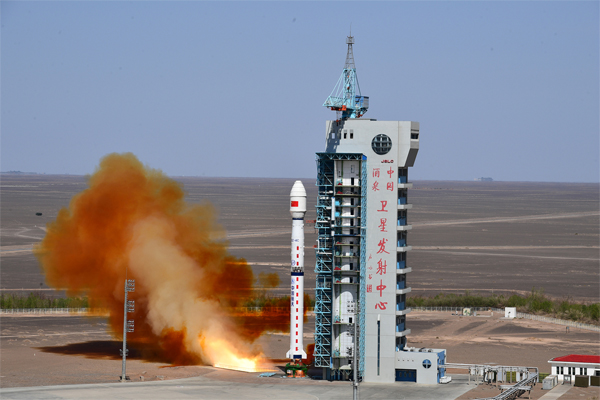 China launches a remote-sensing satellite at the Jiuquan Satellite Launch Center on April 30. [Photo by Wang Jiangbo provided to chinadaily.com.cn]
4. World's first Taxus chinensis genome published
The Agricultural Genomics Institute at Shenzhen (AGIS), part of the Chinese Academy of Agricultural Sciences, and the Hunan Agricultural University assembled a chromosome-level high-quality reference genome through the whole genome sequencing of Taxus chinensis var. mairei for the first time.
The reference genome reveals the genetic basis for the biosynthesis of paclitaxel, an anticancer drug.
5. 15-million-year-old fossil trove discovered in China
According to news released by the Nanjing Institute of Geology and Palaeontology, part of the Chinese Academy of Sciences, on May 1, more than 25,000 insect-containing ambers and over 5,000 plant fossils have been discovered at the Zhangpu Biogroup in China's Fujian province after 10 years of field collection.
The biogroup is a 15-million-year-old fossil trove and sheds light on how ancient creatures lived in the rainforest.
Ambers and fossils discovered at the Zhangpu Biogroup in China's Fujian province. [Photo/WeChat account: szchtf]