1. Construction starts on China's first high-speed railway in permafrost region
Engineers began piling work on a super large bridge on May 13. It is part of the Tieli-Yichun High-speed Railway, which is in turn the first segment of the Harbin-Yichun High-speed Railway. The project marks the start of construction of the first high-speed railway that will run through the permafrost region.
The bridge will be 528.35 meters in length, with the largest pier 7.5 meters high, and will have 140 drilled piles.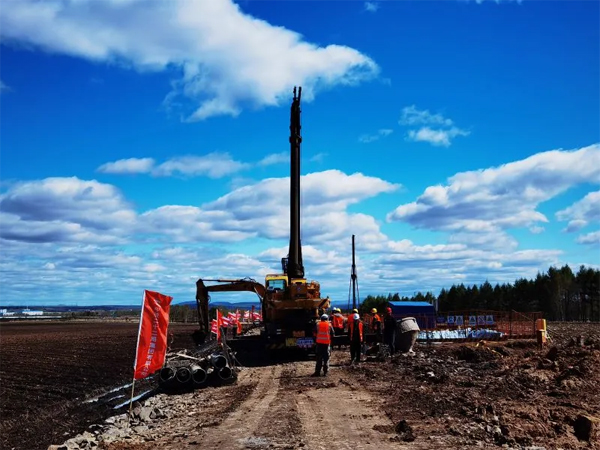 Construction starts on the Harbin-Yichun High-speed Railway. [Photo/WeChat account: szchtf]
2. New vaccines effectively alleviate chronic asthma
French scientists have developed two new vaccines targeting the signaling molecules interleukin-4 (IL-4) and interleukin-13 (IL-13). The vaccines were found to protect against allergy-induced asthma for a period of time.
Relevant research results were published in the Nature Communications journal.
3. Graphene oxide-based fibers realize reversible fusion and fission
A research group led by Gao Chao, a professor from the Department of Polymer Science and Engineering of Zhejiang University, has discovered that graphene oxide-based fibers prepared by wet spinning can realize reversible fusion and fission using a solvent trigger.
Traditional polymer, metal and ceramic fibers such as nylon, silk, stainless steel wire and glass fiber can also achieve such reversible fusion and fission by having their surface coated with a layer of graphene oxide.

Graphene oxide–based fibers realize reversible fusion and fission. [Photo/WeChat account: szchtf]
4. China's 'Eye of Heaven' starts pulsar research in depth
Based on observations by the world's largest single-dish radio telescope, the Five-hundred-meter Aperture Spherical Telescope (FAST), nicknamed "China's Eye of Heaven", Chinese scientists have, for the first time, obtained the radial position and velocity of pulsar J0538+2817 in the supernova remnant S147 by scintillation analysis.
Evidence has also been found for the first time that the three-dimensional velocity of a pulsar is collinear with its axis of spin.
The findings indicate that astronomers have begun using FAST to study pulsars in depth.
5. China launches new remote-sensing satellites
China successfully sent a remote-sensing satellite group into orbit from the Xichang Satellite Launch Center in Southwest China's Sichuan province on May 7.
Belonging to the Yaogan-30 family, the satellites were launched using a Long March-2C carrier rocket. They will be used for electromagnetic environmental detection and related technological tests.
A satellite belonging to the Tianqi constellation, Tianqi-12, was also aboard. It will be used for data collection and transmission.
It was the 369th mission in the Long March rocket series.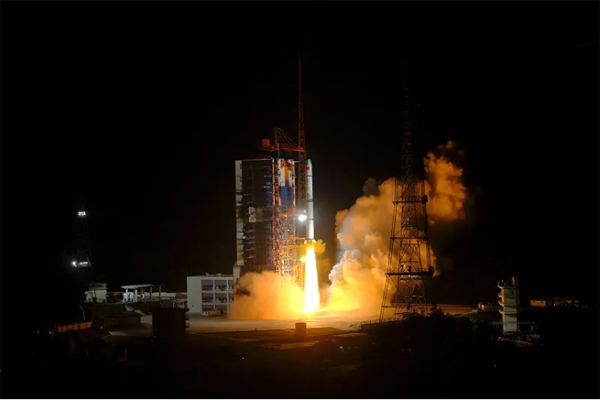 A Long March-2C carrier rocket blasts off from the Xichang Satellite Launch Center on May 7. [Photo/WeChat account: szchtf]