1. China's Zhurong sends back Mars images
On May 19, the China National Space Administration released images taken by China's first Mars rover Zhurong, showing that the landing platform and the rover's departure ramp, solar wings and antenna had been successfully deployed.
2. Scientists develop tumor self-annihilation technology
Scientists at the University of Zurich, Switzerland have modified common respiratory viruses called adenoviruses to deliver cancer-fighting genes directly into tumor cells. Once inside a tumor cell, unlike chemotherapy or radiation, these genes can guide the tumor cell to produce its own therapeutic substance.
3. China's DAMPE makes contributions to universe exploration
Researchers from the Chinese Academy of Sciences' (CAS) Purple Mountain Observatory, using on-orbit observation data of China's first Dark Matter Particle Explorer (DAMPE) Wukong, have measured the precise energy spectrum of the cosmic ray helium nucleus from 70 GeV (1 billion electron volts) to 80 TeV (1 trillion electron volts) and detected a new structure of the helium nucleus energy spectrum.
This is the first time ever that space experiments have been used to accurately measure the energy spectrum of helium nucleus above 10 TeV, and it is of great significance in terms of revealing the origin and acceleration mechanism of high-energy cosmic rays.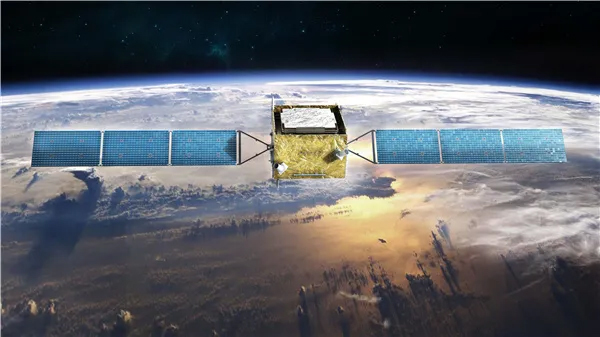 Wukong DAMPE. [Photo/WeChat account: szchtf]
4. New breakthroughs made in terahertz communication
The China Electronics Technology Network Communication Research Institute has achieved the first employment of terahertz RTO radiation source with 1THz frequency in China.
Terahertz communication is one of the key technologies for 6G in the future, and can be applied in fields like terahertz sources, oscillators, up-down converters, modulators, and highly sensitive heterodyne THz detection systems.
5. Progress made in China's soft X-ray free electron laser
The Shanghai Soft X-ray Free-Electron Laser (SXFEL), the first X-ray free electron laser user device in China, recently made breakthroughs in its debugging work.
The laser amplifies light at wavelengths of 5.6 nanometers, 3.5 nm, 2.4 nm and 2.0 nm respectively. It is saturated at 3.5 nm, with a peak output power of more than 500 megawatts, and X-rays are transmitted through the beam lines to the experimental station.