The 23rd China Hi-Tech Fair (CHTF) is scheduled to take place at the Shenzhen Convention & Exhibition Center in Guangdong province from Nov 17 to 21.
Pre-registration of professional visitors for this year's event has started. Here are the two methods you can use to register for the 23rd CHTF.
Method 1
Enter the official WeChat public account: szchtf of CHTF;
Click "Exhibition Services (展会服务)" and then "My Ticket (我的门票)";
Follow the instructions to register.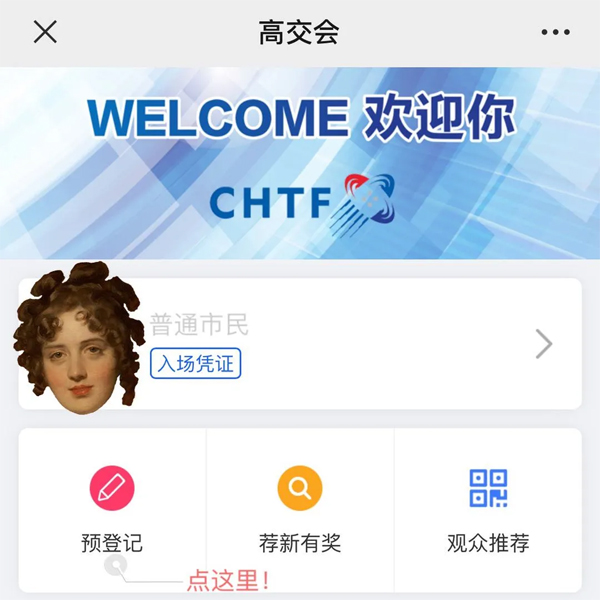 The pre-registration system for professional visitors at CHTF's official public WeChat account. [Photo/WeChat account: szchtf]
Method 2
For first-time visitors
Visit the official CHTF website: www.chtf.com;
Click "Registration (注册)" in the top right hand corner of the website;
Use your mobile phone number or e-mail address to register;
Log in to your personal page;
Fill in the personal information;
Fill out the questionnaire.
For former visitors
Log into your registered account and complete the pre-registration application according to the procedures.
The CHTF organizing committee will review the information of pre-registered professional visitors. Those who pass the review can scan their ID cards to come and go freely from the exhibition.
The pre-registration deadline is Oct 31, 2021. For more information, please contact +86-755-82849990 or +86-755-828489991.