The New Products & Technology Release event has always been a highlight at the China Hi-Tech Fair (CHTF). It has gathered enterprises from popular fields such as smart homes, internet of things, artificial intelligence, AR/VR, biomedicine, smart cities, new energy, new materials, energy conservation and environmental protection.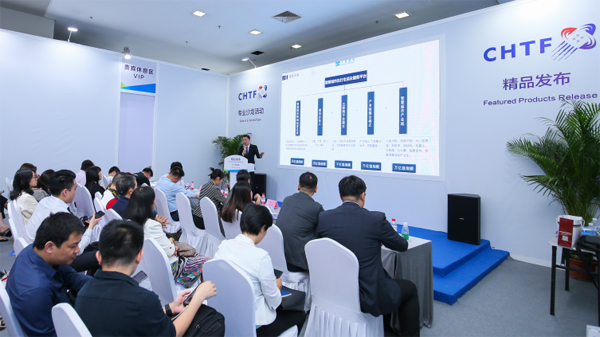 The CHTF New Products & Technology Release event gets underway during a previous CHTF. [Photo/WeChat account: szchtf]
The activity not only provides a platform to showcase the latest products and technologies, but also offers a chance for companies and entrepreneurs to reach the public through various media outlets, resulting in high exposure.
The CHTF organizing committee provides participants with a free spot at the venue and equipment. Relevant products and technologies will also be showcased on the CHTF's official website, public WeChat account, and activity books.
All CHTF exhibitors who want to release their new products and technologies at the 23rd CHTF can sign up for the event via the CHTF CIS system by filling out the relevant application form and passing the expert evaluation.
The application deadline for this year's CHTF New Products & Technology Release event is Oct 20.