As one of the seven strategic emerging industries and one of the 10 key areas for priority promotion in "Made in China 2025," the new material industry has ushered in a great opportunity of innovation and development.
The latest products and technologies in the new material industry will be showcased at the New Material Exhibition at the 23rd China Hi-Tech Fair (CHTF), which will take place from Nov 17 to 21 at the Shenzhen Convention & Exhibition Center in Guangdong province.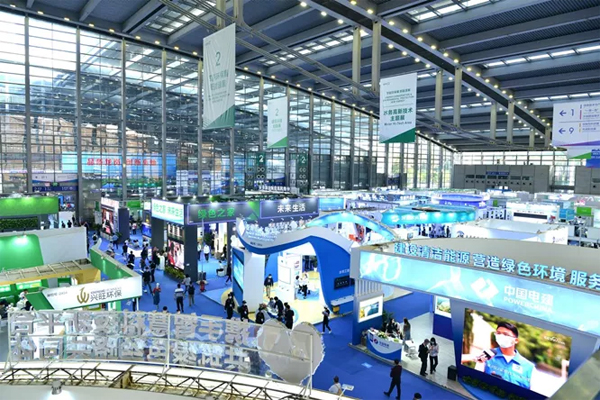 The New Material Exhibition at the 22nd CHTF in 2020. [Photo/WeChat account: szchtf]
The Shenzhen company, Xingwang Huanbao (booth number: 2A54), will bring its self-developed environmentally-friendly degradable new material, which can replace the traditional polyethylene (PE) raw material to process and manufacture products like film and bags.
Shenzhen Grahope New Materials Technologies Corporation (booth number: 2G57) has been focusing on the application, development and production of graphene heating technology. It will showcase its series of products like graphene healthcare equipment, graphene smart heating clothing, and graphene beauty at this year's CHTF.
The PP+ composite fiber material will be displayed by Shenzhen Sunami IoT Technology (booth number: 2F56) at the CHTF along with its safety protection box, watertight caisson, tool box, instrument box, and rolling plastic box made of composite PE materials.
Shenzhen Utility Technology (booth number: 2F52) will showcase its "clean Rubik's cube," which is an eco-friendly biological product. With only a small amount of the product, a bottle of water, and several towels, people can clean an entire car. The whole cleaning process is pollution free with zero emissions.