Brazil has been on mobile phones since the early 2000s, PC and other electronic products have a huge market, large foreign semiconductor factories have established grounds in Brazil. In that period, Brazil had no local factories yet, all chips were imported from foreign suppliers. In 2022, Brazil began to invest funds to develop semiconductor factories and fabless IC design industry in the country. In 2019, the Brazilian semiconductor industry reached 5.5 billion US dollars. Today, Brazil has developed its advantages for the semiconductor industry.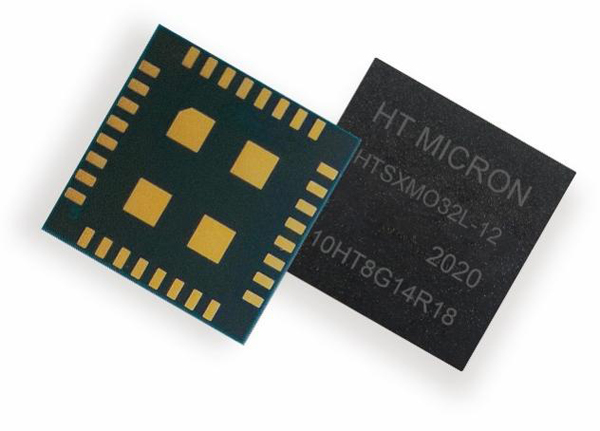 Empresa: HT MICRON – Brazil
Exhibitor location: Hall 1/Exhibition area of foreign delegations and "One Belt One Road" Pavilion / 1A96
At this China Hi-Tech Fair, the chip iMCP-HT32SX is presented by the exhibitor HT MICRON from Brazil, it provides a ready-to-use solution for Sigfox IoT applications in the Internet of Things. The IoT chip, developed and produced in Brazil, has been launched in Brazil and on the global market, and is being exhibited in China for the first time. For ready-to-use connectivity, it combines an accessible MCU, transceiver, power amplifier and passive components into a system in a single package, with a very small size (13x13mm) and excellent performance. To enable globally deployed Sigfox devices, the iMCP HT32SX is Sigfox Monarch certified and operates in all radio configuration regions (RC1~RC6), including the new RC7 (Russia). For simple applications, you only need to connect the antenna and a power supply to the chip; for more complex applications, you can use the internal memory of the chip and GPIO for other components and sensors.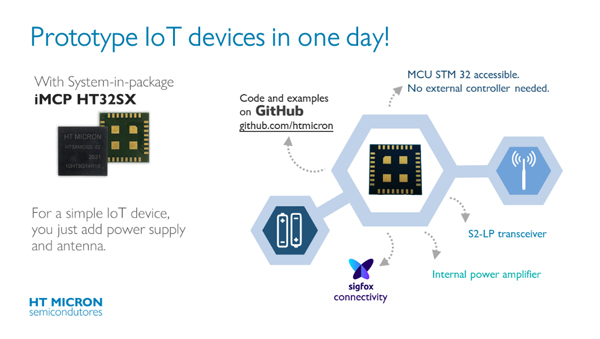 HT MICRON is a Brazilian manufacturer of advanced semiconductor solutions, providing advanced semiconductor products and developing the first Sigfox Monarch SiP in the world. The main shareholder is the Korean group HANA Micron, HT Micron is headquartered in Sao Leopoldo, in South Brazil. Currently, HT MICRON is looking for companies that develop and manufacture IoT devices and would like to integrate the IoT chips. The IoT chip provides ready-to-use LPWAN connectivity and stands out for its small size, low power consumption and excellent performance.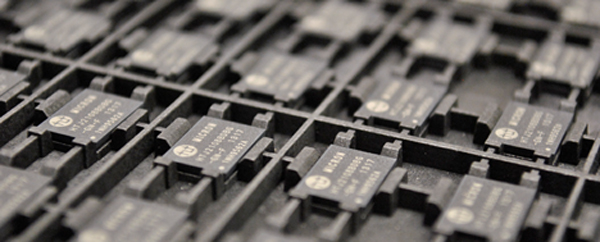 At the 23rd China Hi-Tech Fair, the exhibition area for foreign delegations and the "One Belt One Road" pavilion mainly showcase advanced foreign technologies and important international scientific and technological cooperation and exchange projects, which are new products, technologies and projects of countries along the "One Belt One Road". The exhibition area focuses on displaying technologies and products in the fields of new generation information technology, high-end manufacturing, smart cities and new energy. It displays the latest scientific and technological achievements, deepens international cooperation and win-win collaboration, and creates a window for external exchanges under the "One Belt One Road" initiative. At this high-tech fair, Brazilian high-tech companies from various fields such as telecommunications, mining, renewable energy, agricultural technology, robotics, blockchain, biotechnology, Internet of Things, software services, etc. will be brought together through online or offline way to exhibit. In addition, the states Rio Grande do Sul, Tocantins, Ceara and Mato Grosso will also come to the high-tech fair to showcase their innovation and business environment for investors and Chinese companies.
For more cutting-edge high-tech and products, we sincerely invite you to experience on-site at the 23rd Hi-Tech Fair.
Exhibition time: 2021, Dec
Fair Venue: Shenzhen Convention and Exhibition Center