A variety of products that can help improve quality of sleep will be displayed at this year's China Hi-Tech Fair (CHTF).
DeRUCCI will bring its T10 intelligent mattress to this year's event. The mattress is equipped with a deep sleep self-adaptation system, which automatically adapts to changes in the body.
If connected to an intelligent air conditioner, the mattress can also detect different stages of the sleep cycle and issue instructions accordingly, adjusting the temperature to provide the highest quality sleep possible.
PEGASI smart sleep glasses brought by Shenzhen Qianhai Icecold IT Co can be optically adjusted to increase the duration of exposure. Its main function is to scientifically plan the biological clock to help improve sleep disorders and relieve jet lag and mental exhaustion.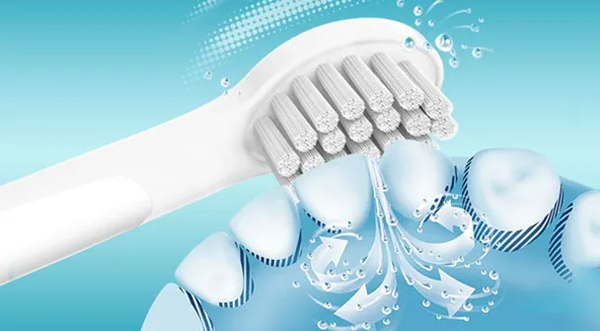 A new type of electric toothbrush is set to be displayed by Yeesure at this year's CHTF. [Photo/WeChat account: szchtf]
Shenzhen-based Yeesure will display a new type of electric toothbrush at CHTF. The electric toothbrush can produce a strong current to push bubbles into the gaps between teeth, thereby removing germs and bacteria.
The power consumption of the electric toothbrush is 25 percent lower than those made by other international brands, and a muting technique makes it 52-57 decibels quieter, rendering it more suitable for children.