A large number of intelligent manufacturing technologies are scheduled to be displayed at this year's China Hi-Tech Fair (CHTF) which have the potential to bring about efficient management and monitoring and advance the transformation of traditional factories into smart ones.
Shenzhen-based Extreme Vision will showcase its computer vision technology at this year's CHTF. The technology, based on deep learning, can identify whether workers are wearing hard hats, stepping out of bounds or climbing dangerous areas, helping to ensure their safety.
In agriculture, the technology can automatically identify crop pests and diseases and provide corresponding countermeasures; it can also detect defects in industrial products and improve inspection efficiency.
UINO's smart factory management platform based on the concept of digital twin will be on display at CHTF.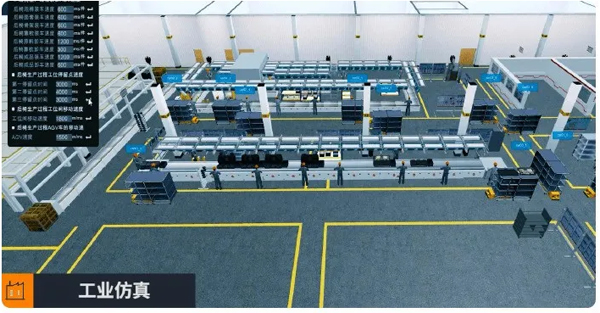 UINO is to display its smart factory management platform at this year's CHTF. [Photo/WeChat account: szchtf]
The platform, which integrates data regarding factory production, operation, security, monitoring and equipment systems and combines 3D simulation technology, creates a virtual digital twin factory. Various intelligent applications of the smart factory are constructed in the digital twin world.
Hangzhou-based Rokid has designed a remote expert collaboration system based on AR glasses, which can be used in industrial manufacturing.
The system's first-person operational training and real-time expert guidance can help improve employees' productivity, work efficiency, and customer satisfaction, advance the digital transformation enterprises, help reduce costs and improve economic efficiency.