A large number of products that can make indoor air healthier are scheduled to be displayed at this year's China Hi-Tech Fair (CHTF).
The Guangzhou Institute of Energy Conversion of the Chinese Academy of Sciences will bring its fresh air system to the Innovation and Research Development Show at this year's CHTF. The system is able to eliminate viruses and PM2.5, creating a healthy and comfortable environment with a consistent supply of oxygen, constant temperature and constant humidity.
Its installed power is reduced by 40 to 60 percent compared to other products which saves on energy, reduces emissions and cuts operating costs by 50 percent.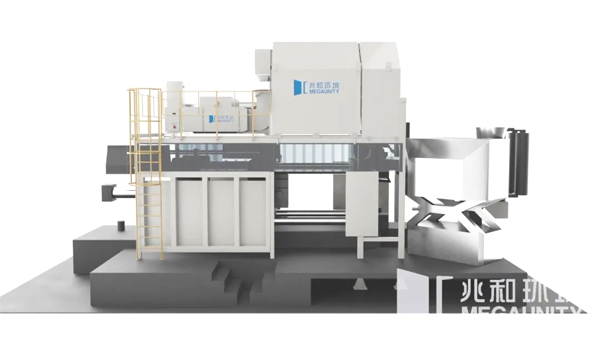 Megaunity Environmental will display its dust treatment device for die-casting machines. [Photo/WeChat account: szchtf]
The air purifier that will be displayed by Suzhou Dingde Environmental Protection Co at the CHTF Construction Science & Technology Innovation Exhibition can remove PM2.5, odor, formaldehyde, dust and static electricity 24 hours a day.
It also has a strong carbon dioxide decomposition function, and can decompose about 12 metric tons of carbon dioxide per year, contributing to the nation's peak carbon emissions and carbon neutrality goals.
Dalian, Liaoning province-based Megaunity Environmental will showcase its dust treatment device for die-casting machines.
The device has a self-cleaning function, reducing the need for manual labor and cutting the use of filter consumables. By connecting the collecting cover and the purifier, the device can collect and purify in situ the dust created by die-casting machines, reducing energy consumption.