Shenzhen Panrich Technology Limited and Nippon Carbide Industries (NCI) (Booth Number: 9A12/1C44) are jointly exhibiting a number of independently developed non-contact air imaging products, which are the first of their kind in the world, at the 23rd China Hi-Tech Fair (CHTF).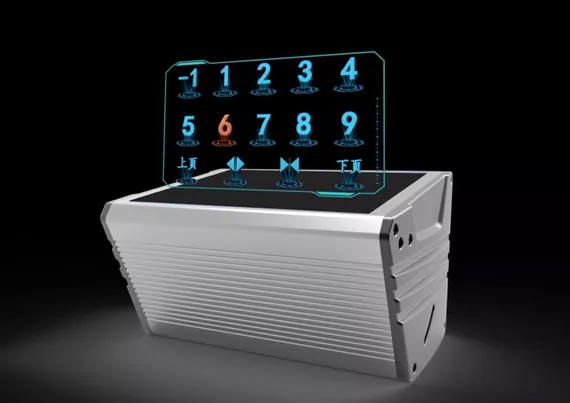 The first generation of non-contact air imaging projects with ladder control is developed by Shenzhen Panrich Technology Limited and is on display at the 23rd CHTF. [Photo/WeChat account: szchtf]
With an epic new display mode, non-contact air imaging has a very important market value, especially for epidemic prevention and control.
The interactive air imaging products self-developed by Shenzhen Panrich Technology Limited integrate the company's cutting-edge air imaging and directed light liquid crystal technologies and adopt the principle of optical reverse reflection.
It now has cooperated with many listed companies in Japan and China to carry out joint research and develop consumer air imaging products such as air imaging smart water and air imaging intelligent access control.