A forum themed on "Innovation leads the future" was held on Nov 16 during the 24th China Hi-Tech Fair (CHTF), which took place in Shenzhen, Guangdong province from Nov 15 to 19.
Intelligent manufacturing and sustainable development are both an integral part of human civilizationin the future, said Yu Feng, president of Honeywell China, at the forum. Intelligent manufacturing can help and accelerate the achievement of sustainable development goals in at least three aspects, namely the sustainability of the industrial process, the sustainable application of materials, and the sustainability of the whole life circle.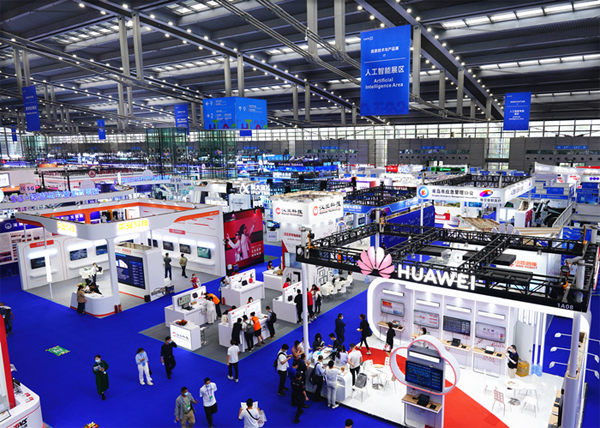 The Artificial Intelligence Area at the 24th CHTF. [Photo/chtf.com]
Ding Ning, executive vice president of the Shenzhen Institute of Artificial Intelligence and Robotics for Society, talked about the research and application of robot technologies in urban infrastructure operations and maintenance at the forum.
The many kinds of infrastructure in a city can be divided into two parts according to components: concrete and metal. Robotic equipment can help in the inspection, repair, disposition, and the testing to overcome common problems like apparent and internal damages of these infrastructures, Ding added.
Haier Smart Home vice president Deng Qiuwei said at the forum that Haier released the 1+3+5+N whole-house intelligent full-scene solution, which is composed of its open intelligent Zhijia Brain platform, three clouds, and a whole-house neural network.
"It can sense household information in multiple dimensions, connect all the smart appliances through the internet of things, realize active services based on big data analysis, as well as provide users with non-inductive interaction through AI audio and visual computing," added Deng.
"It has changed the human-computer interaction from passive intelligence and services to active intelligence and services."